Bangalore: August 26th. "Even after 73 years of independence and despite the most progressive laws of the constitution, the position of women still remains powerless in society. Countries for a true sense of equality need to form policies promoting equal opportunities, and consider both the genders as two equally important parts of society for weakening the patriarchal ideology," stated by journalist Anubha Jain while conducting an insightful inspiring virtual Togi, a panel discussion on the subject of "Women in leadership roles and equality of gender for a sustainable world" under the umbrella of Rotary Bangalore Southwest (RBSW).
Rotarian Anubha was in conversation with the esteemed panel comprised of Neeta Boochra, First National President of FICCI FLO from Rajasthan; Senior Journalist Sunny Sebastian; Consultant Matangi Jayaram, and Associate Dean of Malviya National Institute of Technology, Dr. Kanupriya Sachdev.  
While sharing views Neeta Boochra said, "Women are born jugglers. We need more women in par with more women as role models. There are opportunities all around; women have to avail those by believing in themselves."  Replying to the question asked by Rtn. Anubha that seeing the current scenario equality in true sense will ever be attained, Sunny Sebastian replied by quoting the example of daughters' inheritance right and the Supreme Court's Sabrimala temple verdict. He said that though change is visible in society and with time, the status of women has greatly improved. Consultant Matangi Jayaram emphasized more women's participation in recent times. She said that today the top decision making positions have largely remained with male members with little influence of women there. Dr. Kanupriua Sachdev said that if there is gender parity then many problems can be resolved inevitably. When society will change their mindset then the path will surely be glorious for women. President RBSW Rtn. Paresh Master and Community Service Director RBSW Rtn. Venkatesh MN also shared their views.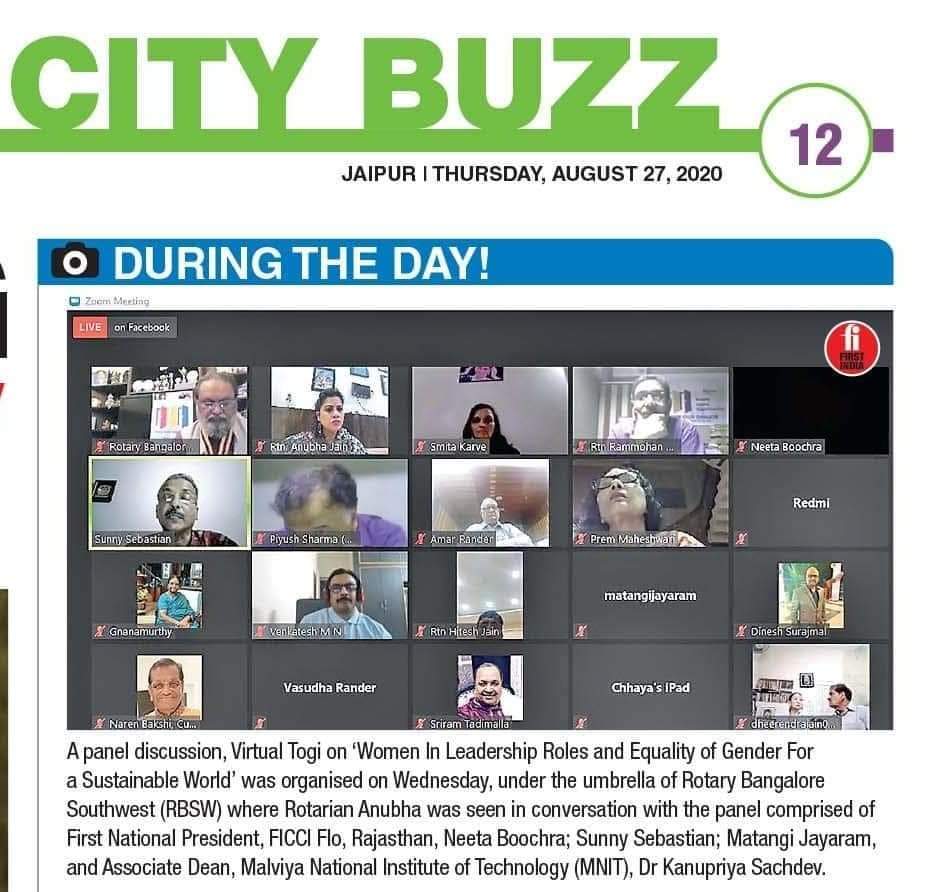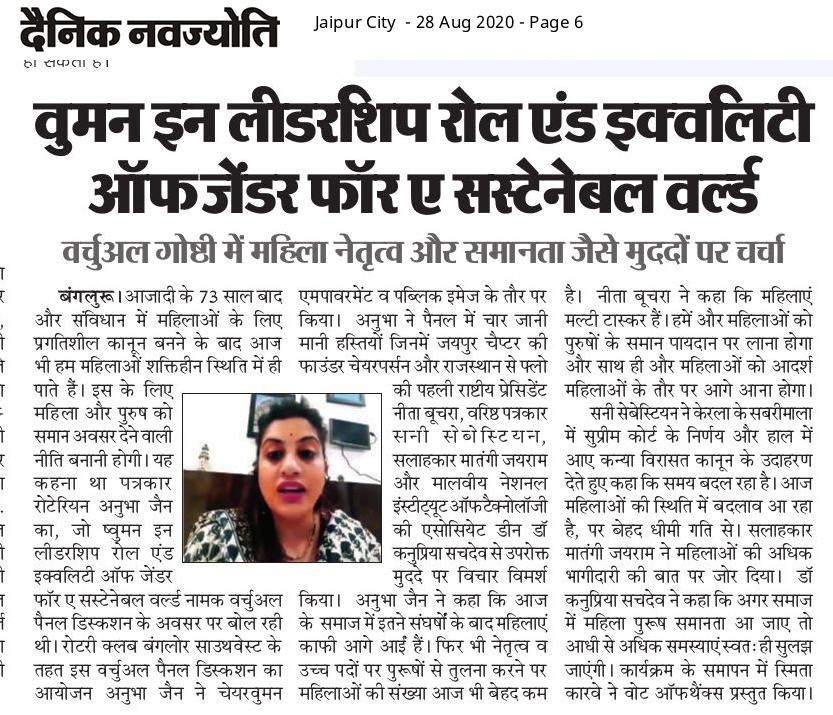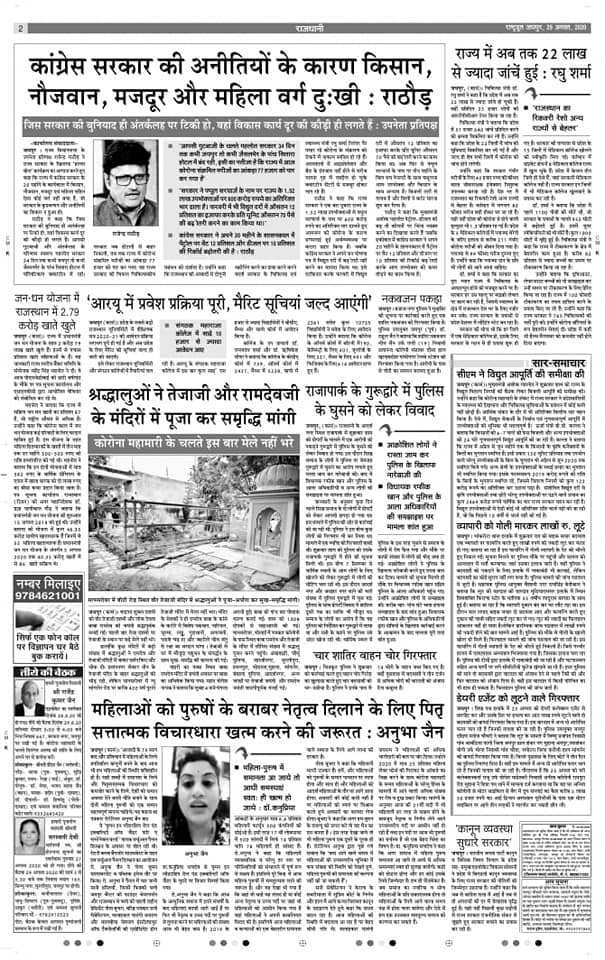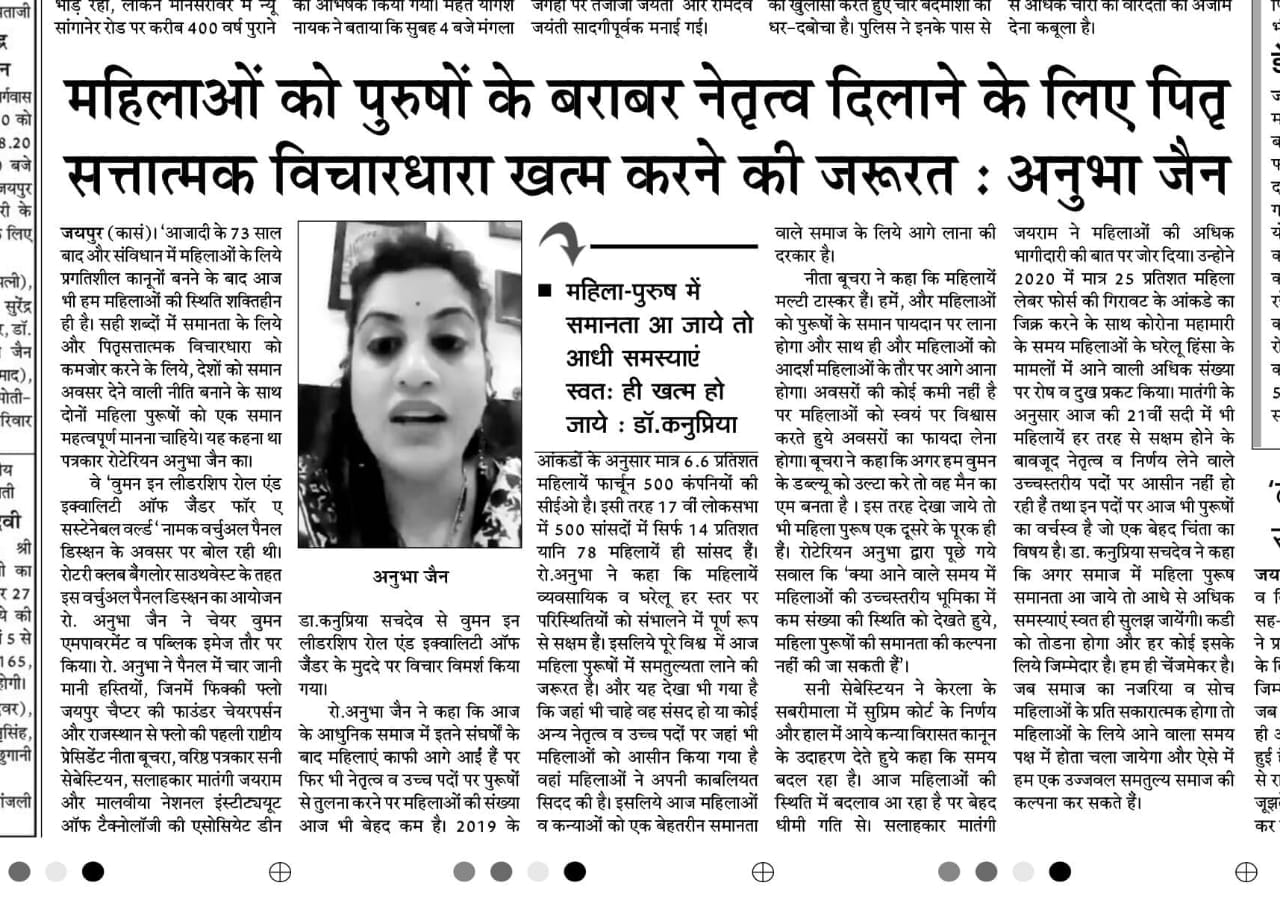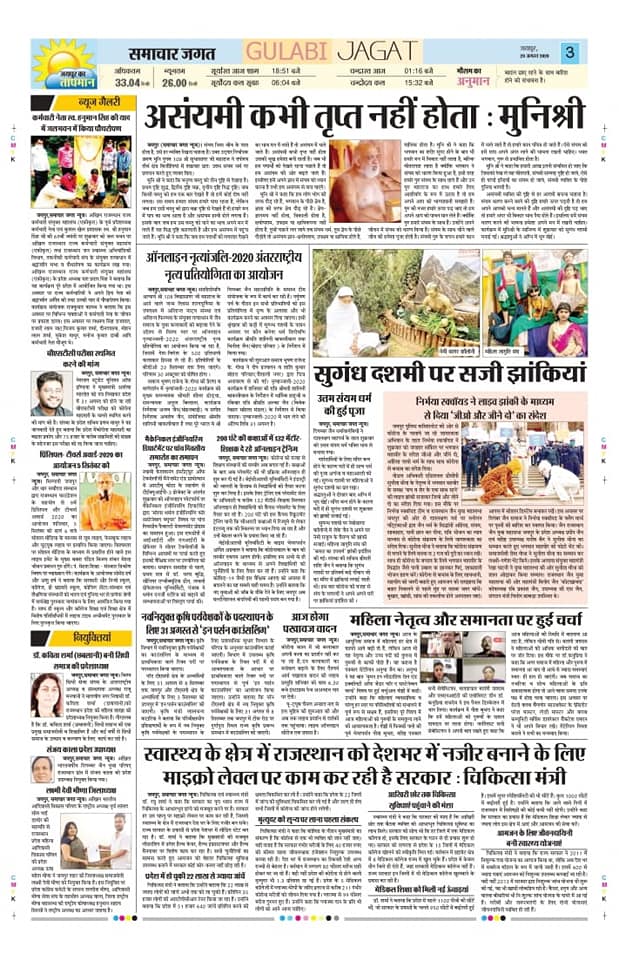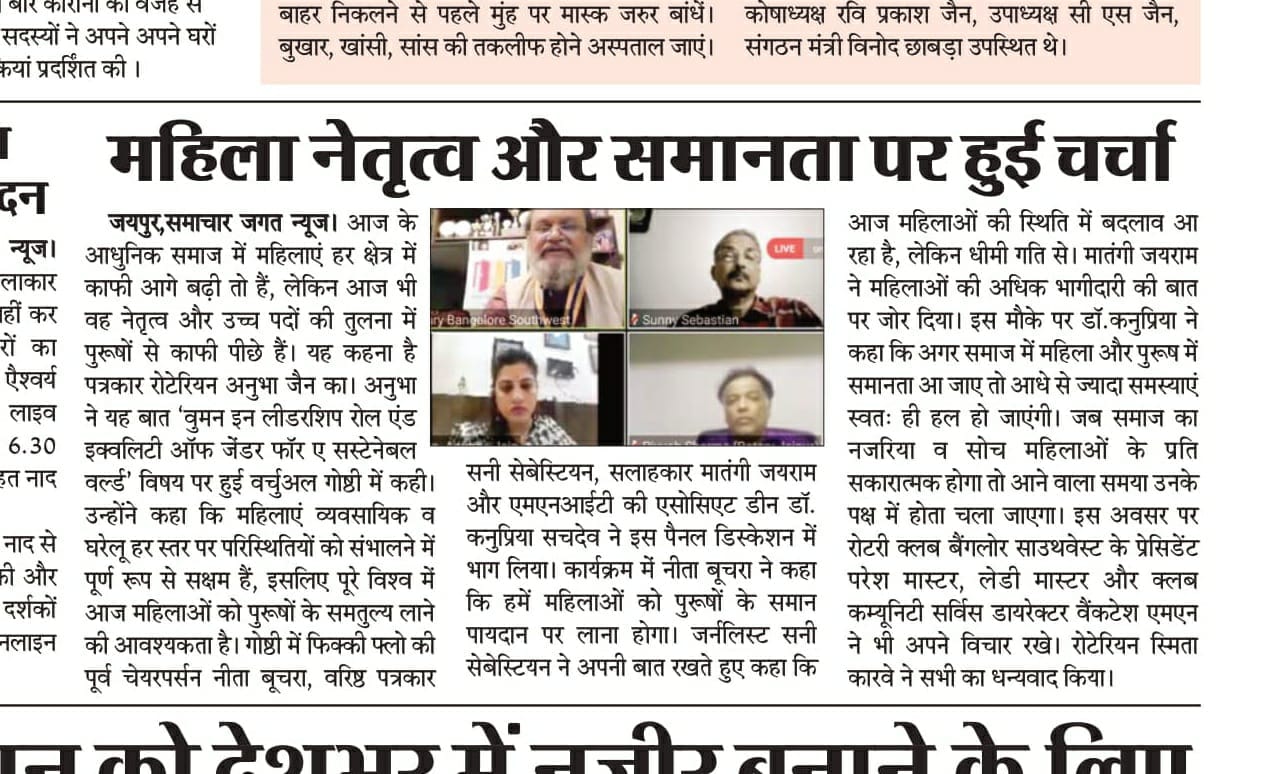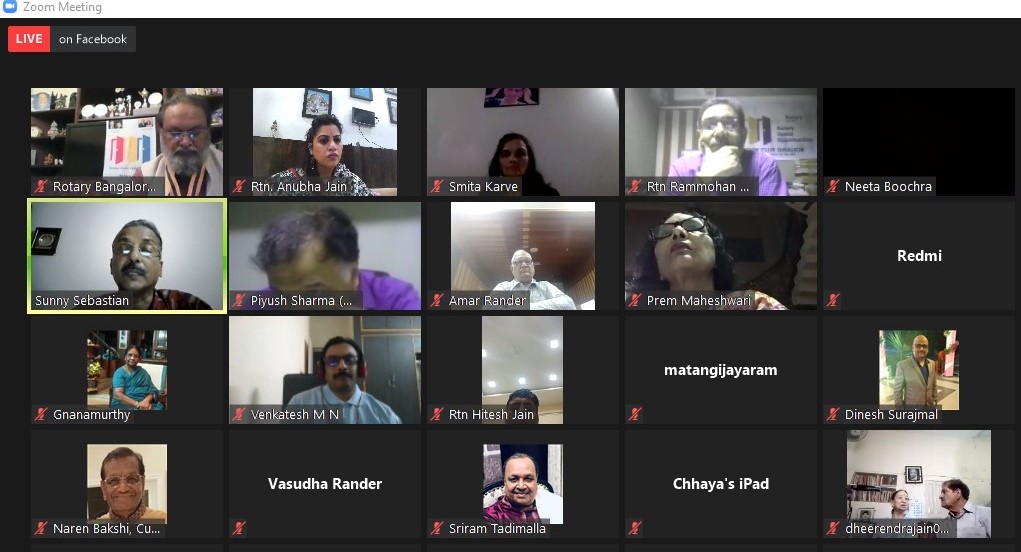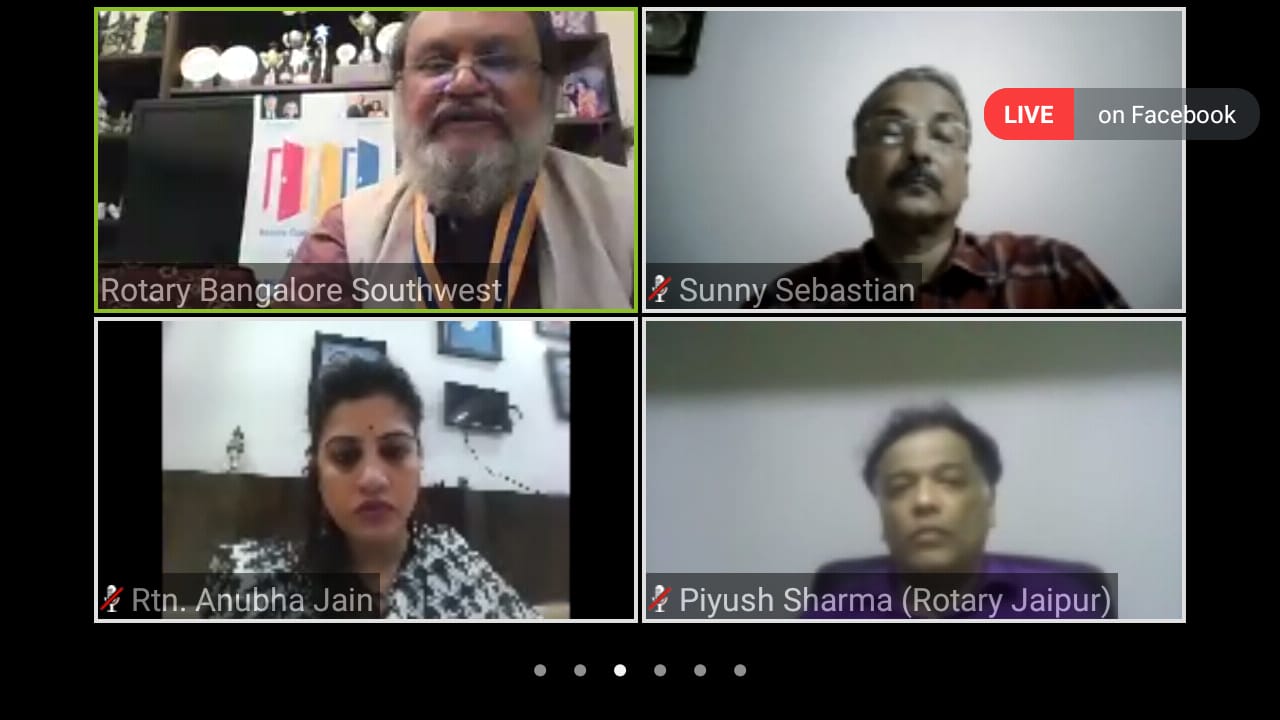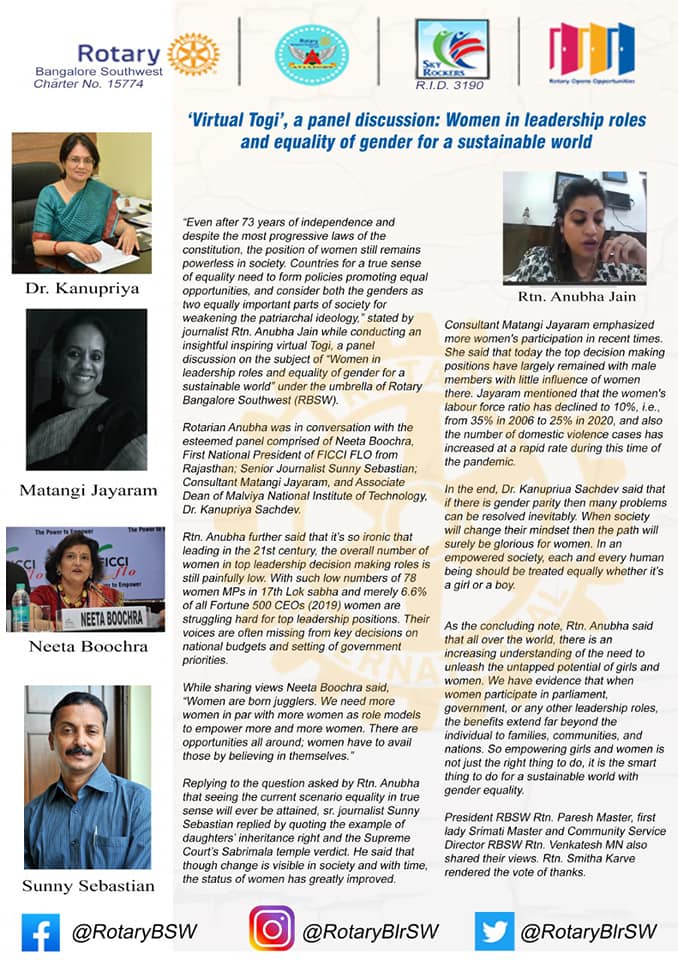 (Visited 76 times, 1 visits today)