My Coverage
#DefenceMinister
Rajnath Singh at d inaugural session of Aero India show 2021 in Bengaluru!
Aero India 2021: The integrated performances of Surya Kiran, IAF's aircraft with 'Sarang' the helicopter flying display mesmerized the audiences at the inaugural ceremony of the 13th Aero India air show and aviation exhibition held in Bengaluru at the Yelahanka Air Force Station on Feb. 3rd. The B-1B Lancer heavy bomber of the US 28th Bomb wing performed a 'fly-by' for the first time at the Aero India show. The jet was escorted by LCA Tejas. People thrilled to see when the roaring metal birds took over the sky of Bengaluru. The inaugural session started with the performance of Mi-8 helicopters flying formation. Fighter aircraft like Sukhoi, Tejas, Su-30, Rafale, ALH Choppers, light utility helicopter, HAL's Atmanirbhar formation flight that had HTT-40, Hawk-I, Sitara jet trainer, and Dornier-228 enthralled people with top speed flying formations. Defence Minister Rajnath Singh and Chief Minister of Karnataka BS Yediyurappa inaugurated and witnessed the HAL's Aatmanirbhar Formation Flight display.
People adored the spellbound performances of defence aircraft including aircraft of the Indian Air Force (IAF), Army, Navy, Hindustan Aeronautics (HAL), and the Coast Guard.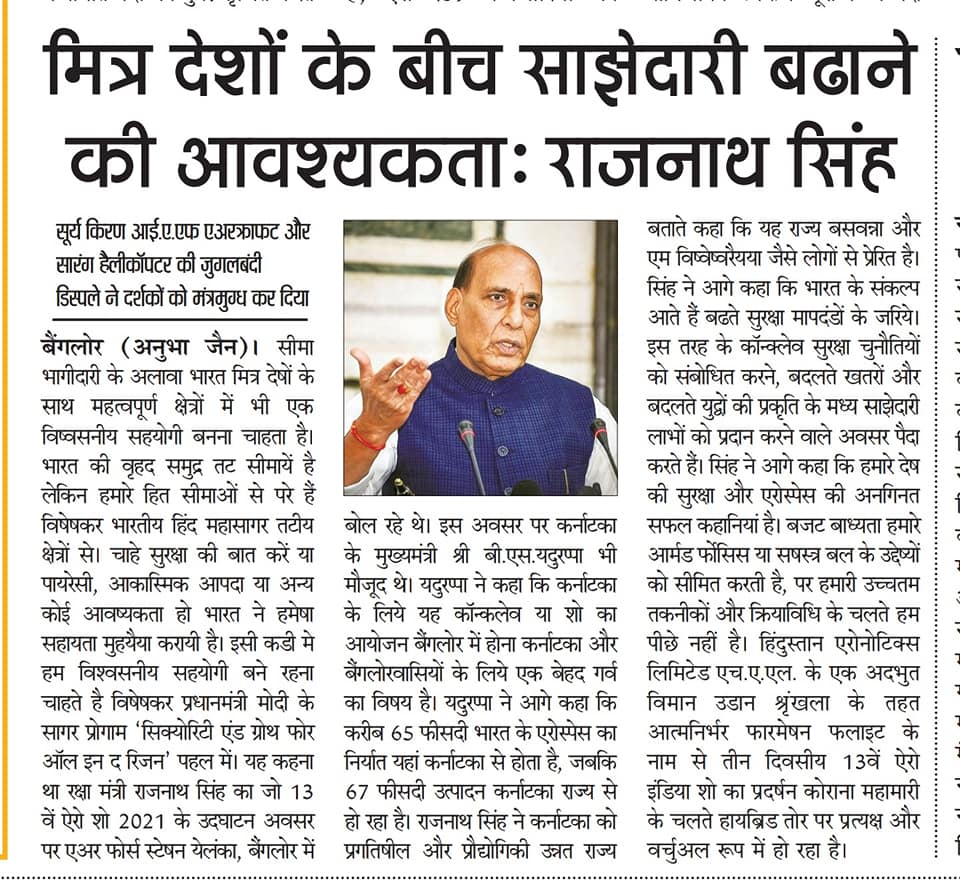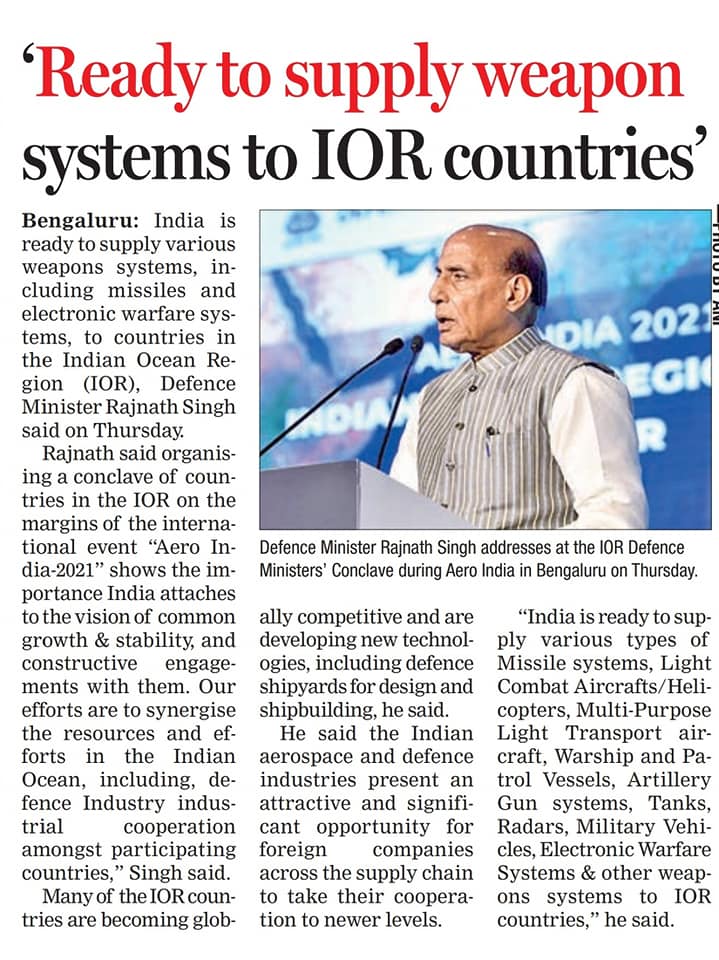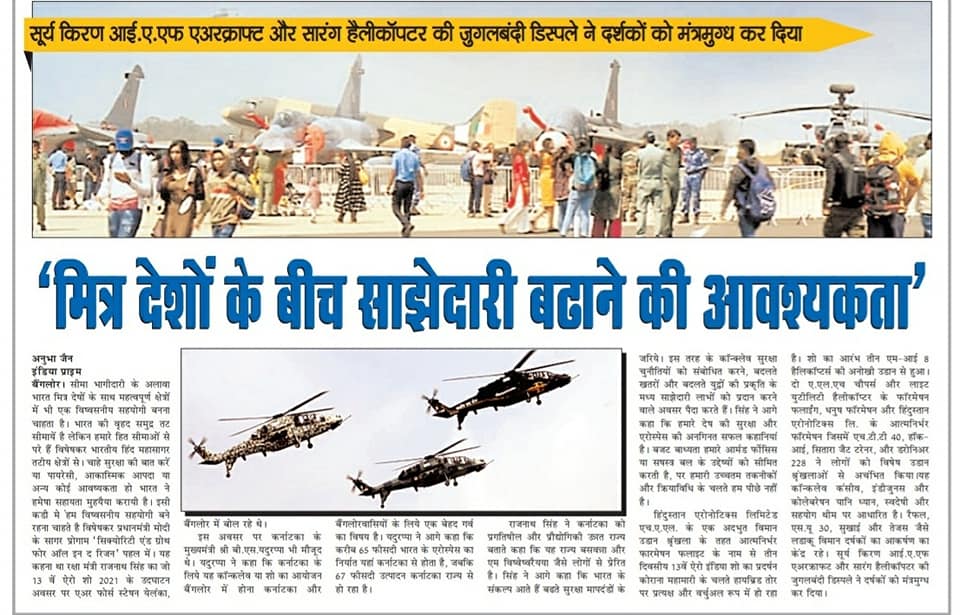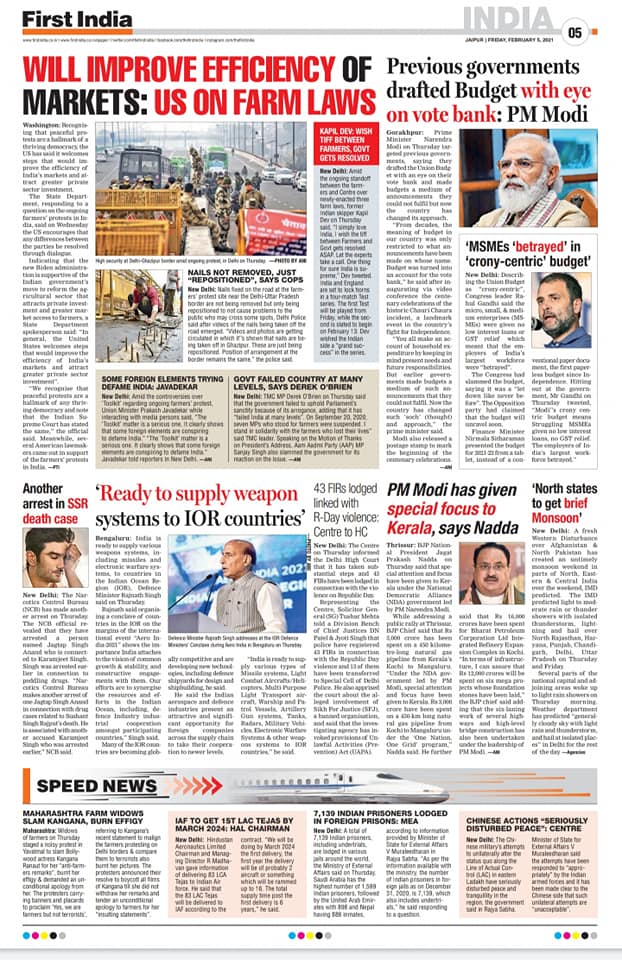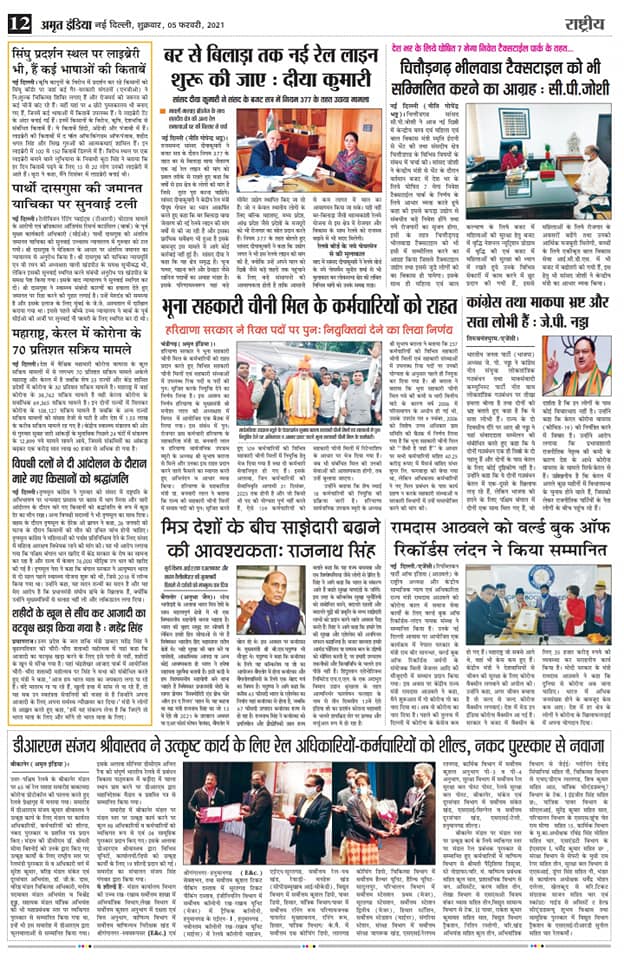 (Visited 36 times, 1 visits today)