Full panel discussion video link: 
Challenge pandemic stress by creating positive energy and thinking about happy moments of life
On a virtual platform under the umbrella of Rajasthan Chamber of Commerce and Industry (RCCI), I as the Joint Secretary RCCI successfully conducted a panel discussion on the subject of Learn to control/manage your emotions: Anger-stress management during the pandemic. I was in conversation with the esteemed panel. With over 70 participants the session went wonderfully well. The panel suggested to the viewers about the healing techniques and other important aspects to encounter stress-anxiety with a more optimistic approach and a positive outlook in this challenging time. The panel comprised of Dr. K.L.Jain, Sec. General, Raj. Chamber of Commerce & Industry; Rtn. Harini N.Ravindranath from Bengaluru; Pranic Healers Shweta Sood Nayyar & Shailly Anand from Camfinity, Mumbai.
News published in Maharashtra's Lokmat News: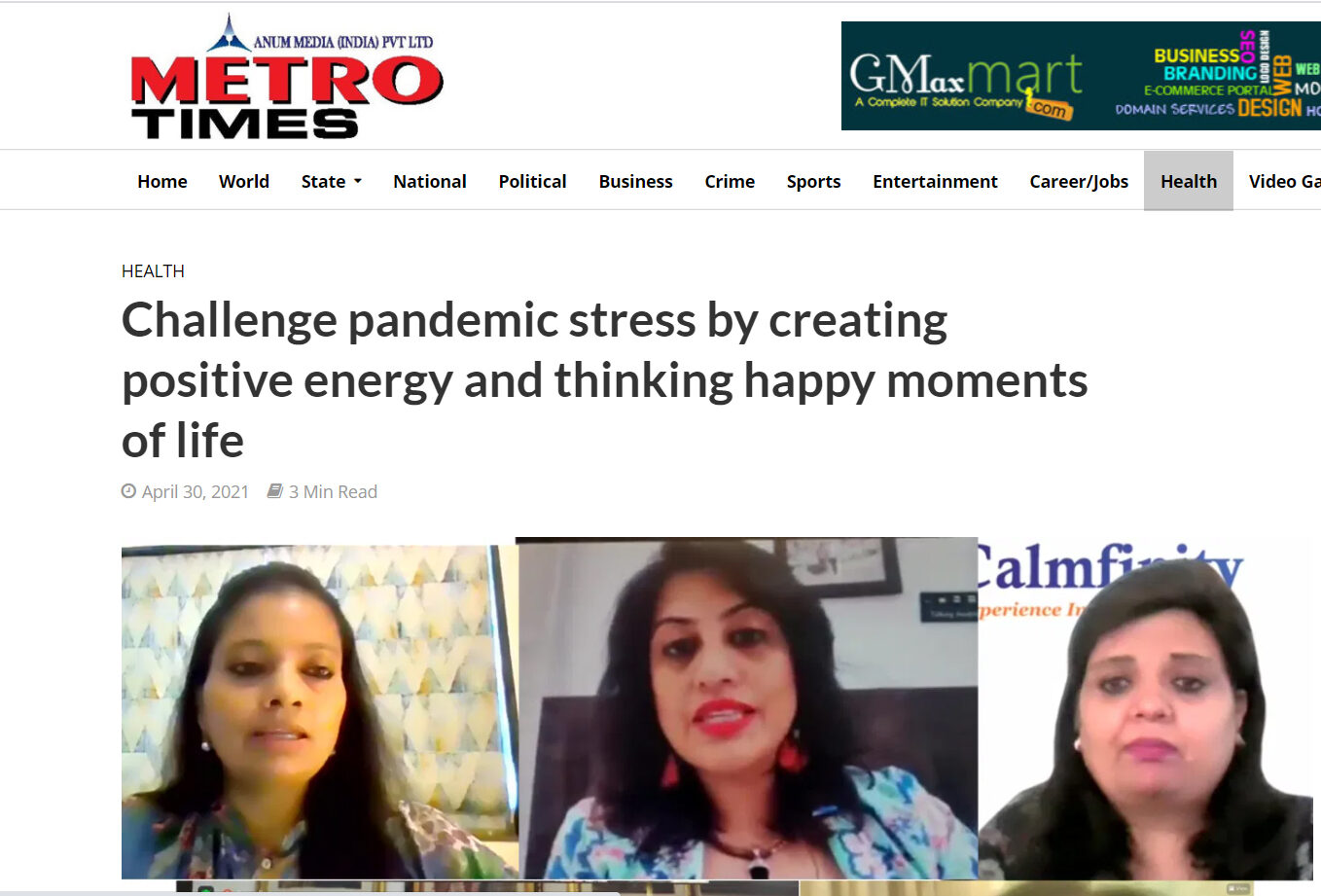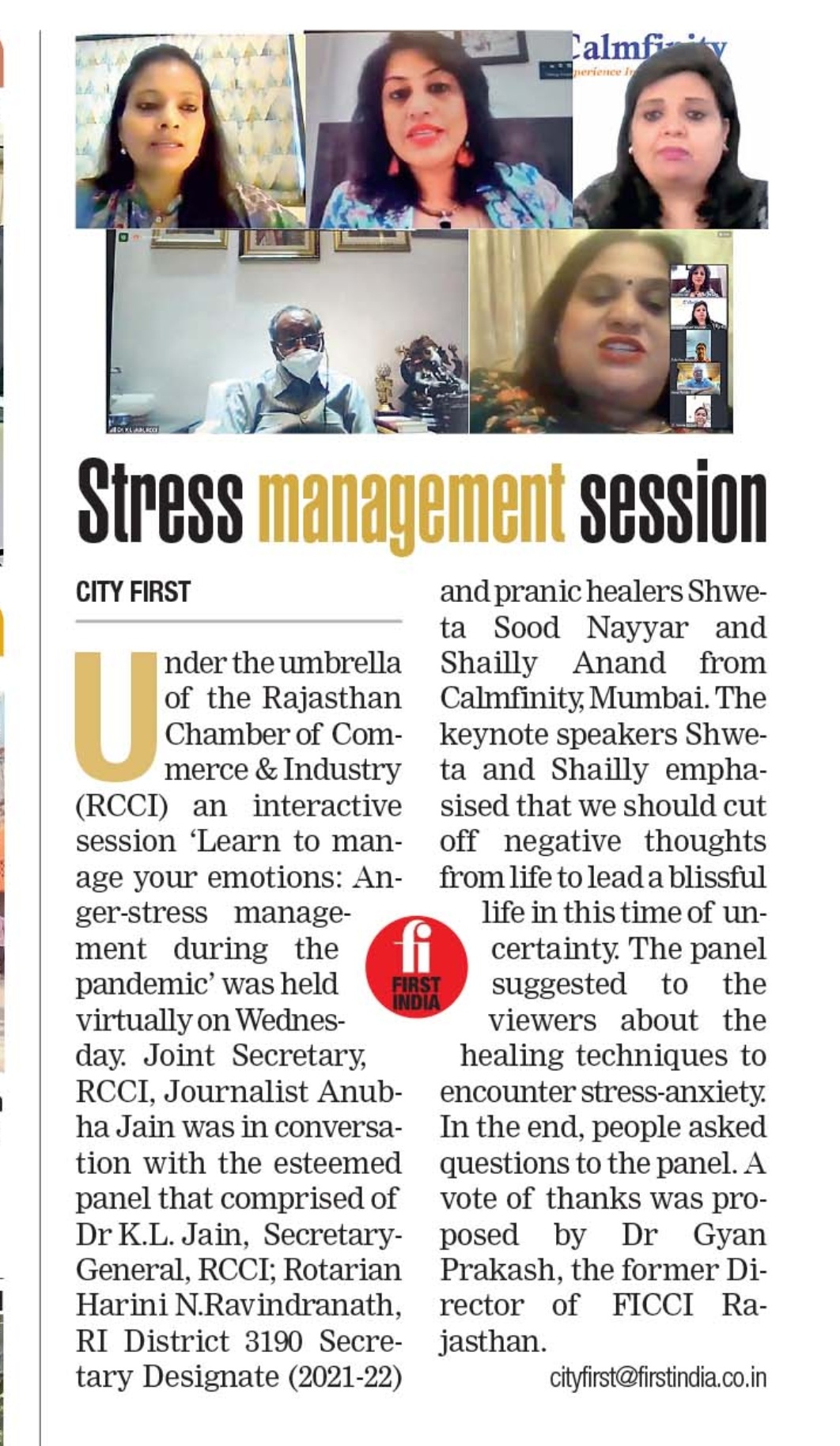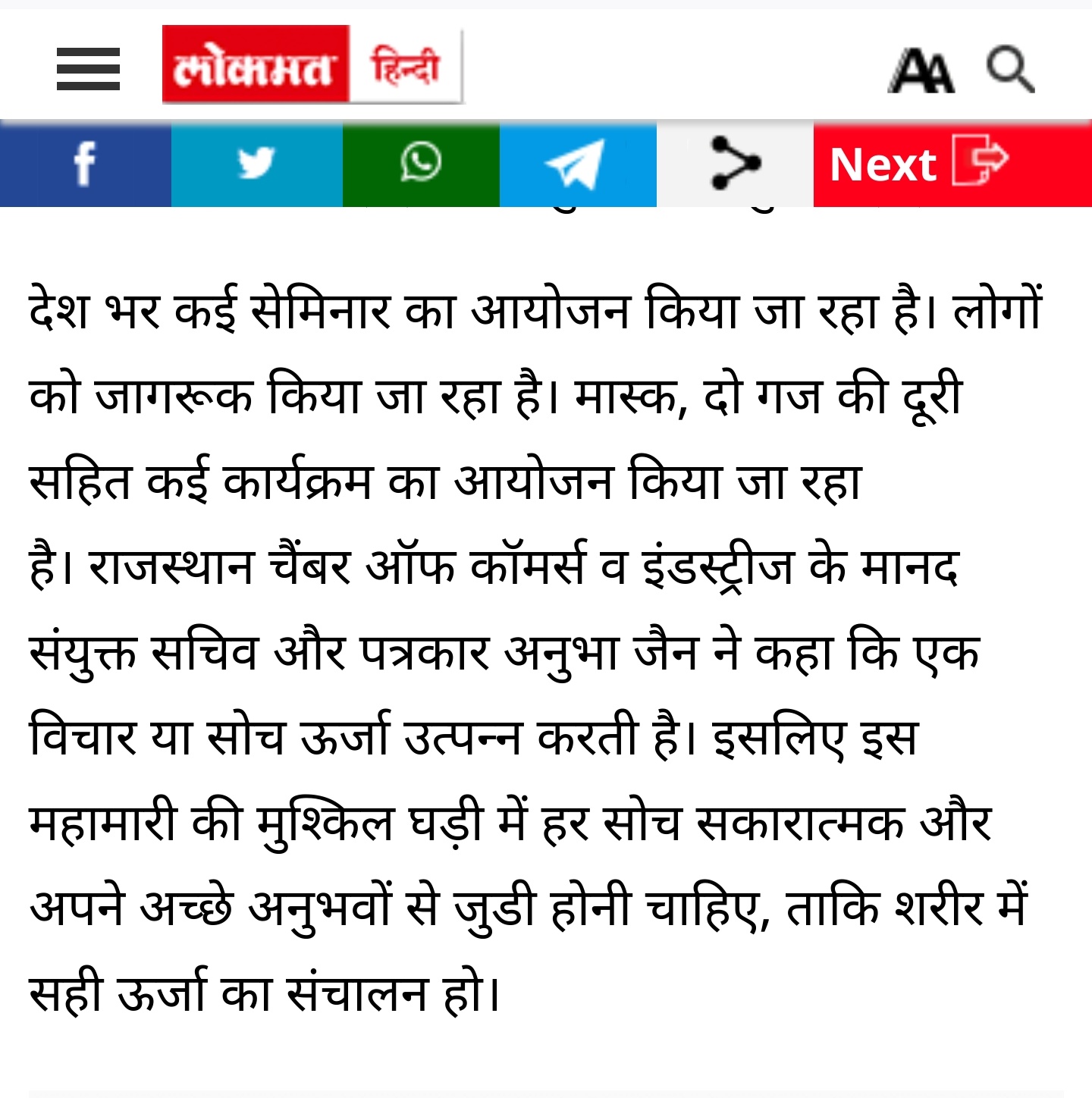 Speakers and other members present on the occasion said that such interactive sessions are the need of the hour and appreciated my efforts in organizing the session. In the end, people asked questions to the panel. I personally feel that we are living in the age of anxiety. The pandemic has led to psychological distress. We should accept the reality of the situation and focus on the actions that are in our control. Also, people should use this isolation time as a great opportunity for learning and to better understand themselves. 
Rotarian Amarchand Rander, President-Elect (2021-22), Rotary Bangalore Southwest; Vrinda Gautam, Hon. Additional Secretary, RCCI; Dr. Prakash Bakshi, Former Chairman Nabard Bank, Mumbai, Arun Agarwal, Executive President, Federation of Rajasthan Trade & Industry- FORTI; Dinesh Bagrecha, Director, VMware Software India, Bengaluru; Past President Rotarian S.K.Nahta and many more dignitaries were present on the occasion. A vote of thanks was proposed by Dr. Gyan Prakash, the former Director of FICCI Rajasthan.
The program got wide media coverage.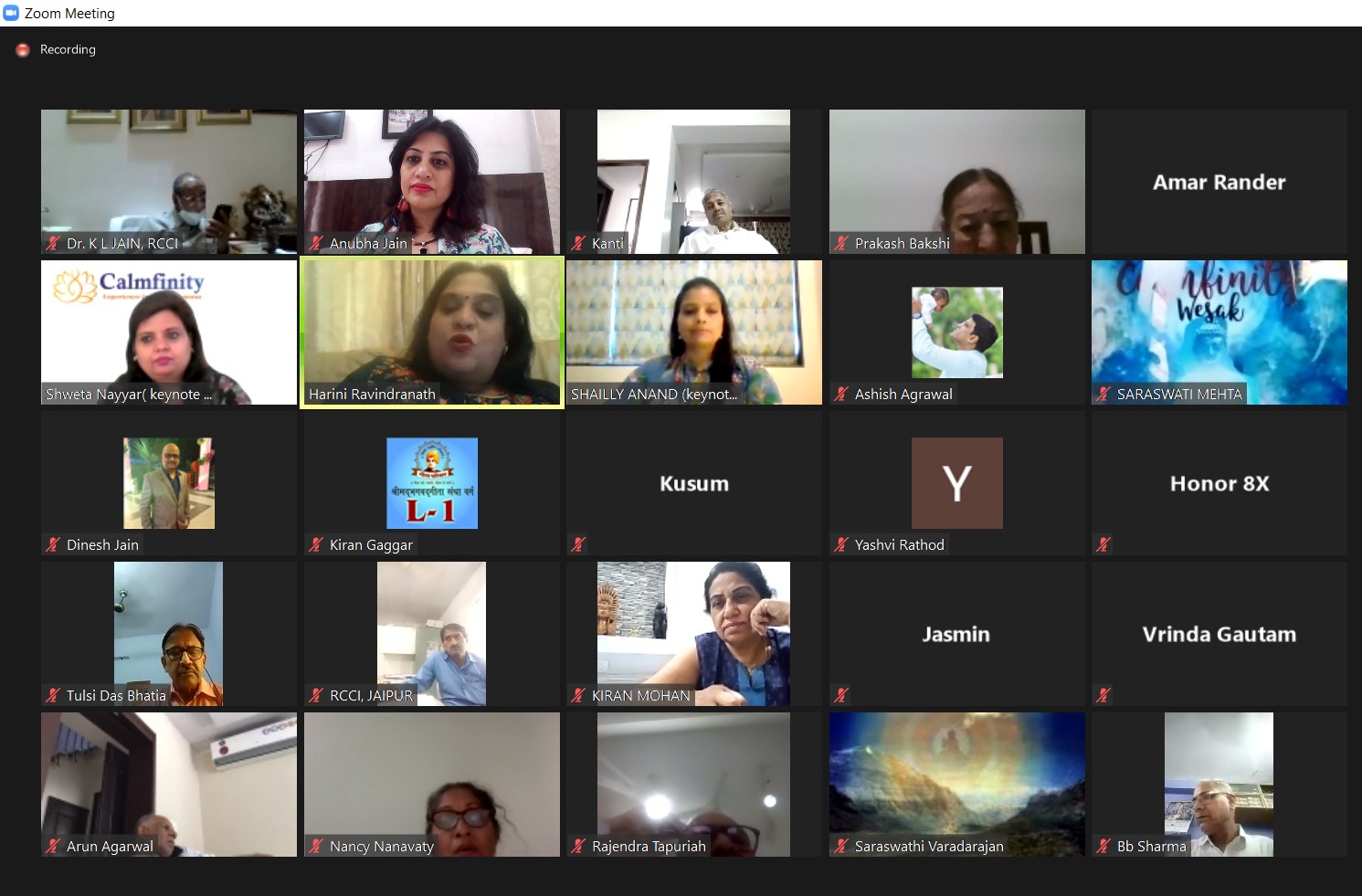 (Visited 212 times, 1 visits today)